Award-winning strata management experts, Strata Plus are fully qualified and accredited experts in all aspects of strata community management including scheme establishment, governance, finances, insurance, dispute resolution, legislation, maintenance and repairs.
With a team of more than 50 dedicated staff across six NSW office locations, Strata Plus combine deep understanding of the needs of strata owners and community organisation with the latest communications and cloud-based technologies to provide a responsive, ethical and effective service for the sector.



Lannock Strata Financing provide strata financing in the form of unsecured loans to strata communities, tailored specifically to individual community needs and projects. Their rapid approval process provides funds for capital works including defect rectification, flammable cladding replacement, repairs, renovations, sustainability upgrades and strata asset renewal.
Finance is also available for non-capital works including professional services such as specialist engineering consultants or building safety consultants, litigation and redevelopment.
The company's approach means individual owners are not saddled with an additional mortgage but benefit from the investment value and capital uplift of works sooner, as there is no waiting around for a strata sinking fund to accumulate.
Founded in 2004 by CEO Paul Morton, Lannock are industry experts who understand the complexities of strata communities, providing a streamlined approach that suits the operational, legal and financial requirements of owners corporations and strata bodies.

CPR Façade Upgrades are an award-winning specialist in building façade painting, repair and remediation. Their patented "upseiling" technology means work is completed more quickly, quietly, safely and less intrusively than conventional scaffold-based or abseiling approaches.
The company's team of engineers, licensed builders, tradesmen and access specialists have successfully upgraded over 300 strata building facades since 2010. Their results have been recognised with 22 NSW Master Painters Association Awards for quality workmanship and excellence in customer service. 
CPR services include façade after-care, with a fully-itemised and documented maintenance plan that follows the manufacturer's recommendations to ensure your building always looks good and keeps its 10-year warranty.
The technology CPR has invented and patented worldwide enables a building to be painted in around half the time of scaffold or abseiling approaches – with average savings between $20,000 to $200,000.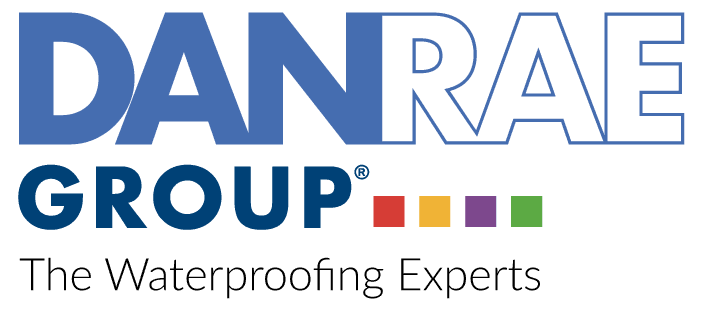 Danrae Group is a family owned and operated company that has been providing expert waterproofing services for more than 20 years, including waterproofing diagnostics, remediation and repair services for the Strata, Commercial, Government and Civil sectors.  Danrae is scrupulous in ensuring quality and compliance, utilising state-of-the-art technology including thermographic cameras to inspect the quality of waterproofing and diagnose any defects or repair needs. In addition to waterproofing installation and remediation, it provides services including façade coating and repair, concrete cancer repairs, basement repairs, plant room floor installation, planter box installation and more.
The company has the capability to provide a wide range of trade experts and deliver end to end waterproofing management, and all products are carefully selected for their compliance with Australian Standards. The company is also a committee member of the Australian Institute of Waterproofing.
Finding good service providers can be a real challenge for strata owners and owners corporations.
These OCN supporters understand strata and the need for quality, trustworthy trades and services.
Disclaimer: OCN relies on referrals from members and makes no representation expressed or implied
about the quality of work, qualifications or financial position of sponsors or supporters.
OCN – THE INDEPENDENT VOICE OF STRATA OWNERS