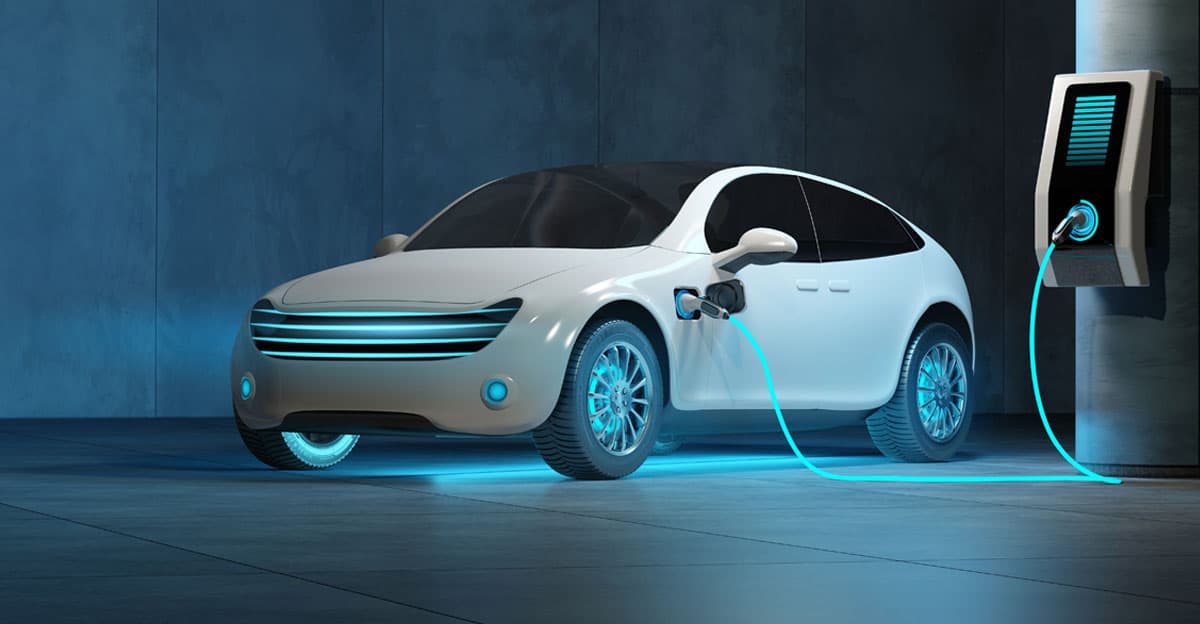 Owners Corporations need to understand the diverse requirements around EV Charging.
As more information becomes available about EV Charging (EVC), the need for simplification and clear understanding becomes more critical. The Owners Corporation (OC) has the sole responsibility for decisions about their building, and are therefore the actual customer for EV decision making.
The installation of EVC in apartment buildings with a relatively high-power consumption does represent risk to the electrical capacity of the building if not properly managed.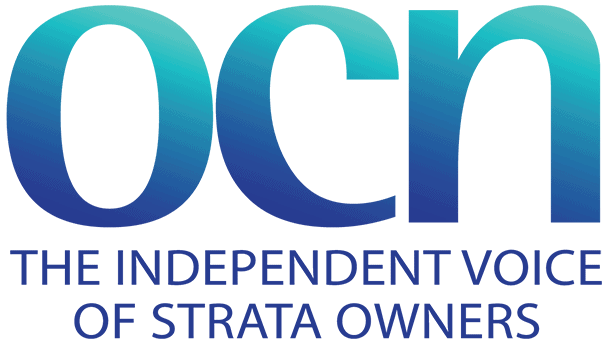 OCN is at the forefront of the EVC revolution working directly with the NSW Government Office of Energy and Climate Change. We are committed to providing OCN members and the public with information and educational events delivered by recognised experts in their field.
We are pleased to provide the following resources to those wishing to learn more about EV Charging and will continue to update this portal.
OCN Strata Guide on EV Charging in Apartment Buildings
As more information becomes available about EV Charging (EVC) so does the need for understanding and simplification. The actual customer for EV decision making is the owners corporation (OC) and a good starting position is understanding what these customer needs are.
Owner Responsibilities
If you are the owner of an apartment, the introduction of EV charging into your building may or may not have been considered by the owners corporation. In the first instance, you should enquire if your building is EV-ready or not.
A simple request to the Secretary of the strata committee, strata manager or building manager should determine if this is the case. If you are a tenant, you should approach your managing agent.
Owners Corporation Responsibilities
The owners corporation is ultimately responsible for all aspects of the running of your building.
The owners corporation:
Can develop and execute an EV charging strategy.
Receives applications for EV charging from owners.
Arranges installation and commissioning of the EV Charging infrastructure as required in the building
Can assist with the connection of EV Supply Equipment (EVSE).
Often, we think about apartment buildings as large multi-storey buildings supporting 100 plus apartments. The fact is that large buildings only represent 1% of apartment buildings.
The following table demonstrates the distribution of apartment buildings according to size as identified by the number of lots. The table also shows actual number of apartments represented by these building sizes. (1)

While large buildings do represent a small percentage overall, the number of apartments they represent is significant and owners often affluent, leading to high levels of demand, so are an important consideration.
To help navigate the differences in requirements for EV Charging across the range of buildings, OCN in consultation with industry experts and the NSW Governments, has developed a range of different methods OCs can consider according to their needs and the needs of their owners.
• • •
(1) UNSW City Futures and LRS data and OCN Analysis
To understand OC needs and assessment of the available methods available for EVC, and so select the right method and approach for each building, there are 5 key steps we recommend OC take: 
1. Survey
Conduct a resident survey to gauge EV charging intentions and attitudes for their building.
2. Obtain a building energy assessment
Obtain a building energy assessment to understand the impacts of EV charging, that assessment to include such information as:
Condition of the meter board
Existing circuit breaker sizes
Historical peak energy loads
Historical off-peak energy usage patterns
Consideration of energy efficiency programs to reduce load and create extra electrical capacity.
3. Evaluate methods
Evaluate methods as most suitable for your building, as outlined above.
4. Evaluate payment options
OCs may wish to investigate ways of recovering costs for the installation of EVC, depending on the circumstances of the building and the method of EVC selected.
5. Plan approval process and Bylaw
The OC has the sole responsibility for decisions about their building. The installation of EVC in apartment buildings is relatively high-power consumption does represent risk to the electrical capacity of the building if not properly managed.
It is OCNs view that all applications for EVC should be approved by the owners corporation to allow the proper assessment of energy assessment over time and be covered by a bylaw.
By-laws
A resident seeking to install EVC in an apartment building should always seek approval from the OC. In general terms, installing EVC is a change to common property, which requires a general resolution of the OC (EVC is included as part of the sustainability infrastructure changes so does not require a special resolution) and a by-law that explains the terms of use.
Our website contains examples of application forms and a EVC specific by-law. The by-law is in a form that allows multiple installations of EVC on a single by-law. All OCN by-laws come with general advice for their use.
Buildings
The age or type of building may mean the electrical infrastructure is not always in good condition nor accessible, making the addition of new infrastructure difficult and expensive
There is not always sufficient electrical capacity into buildings to support EVC
Switch boards may not have sufficient capacity or be in good condition to support EVC
Owners corporations (OC) and strata committees (SC)
OC or SC are not always sympathetic to change nor sustainability, making it difficult to gain approvals for retrofitting EV charging infrastructure in buildings.
SC are often not inclined to spend any funds
EVC is not seen as a priority
There is a lack of investment strategy or prioritisation processes to allow EVC to be included in the discussion
Little desire to take on special levies if there is a lack of funding.
Capital Works Fund (CWF)
In some instances, a CWF either don't exist or have insufficient funds to support any capital expenditure, including EVC
What scarce funds do exist are prioritised to other capital expenditure deemed more important.
Load control
The electrical capacity in buildings is limited by cable size, switch board size and the capacity of the local electricity network. Any upgrade to increase building electrical capacity can be an expensive, time consuming and disruptive process.
There are a range of load control alternatives available to manage peak demand and not exceed these electrical limitations.
OCN is happy to aid our members, both OC and individuals by providing a comprehensive range of materials.
Our Member Portal contains all the necessary detail to assist OC in their EV Charging journey, including:
EV Strata Guide with supporting documents on:

Detail of the methods available
Recommendations according to building size
The 5 steps
Indicative costs
Charge back and usage cost recovery options

Case Studies
Templates and user guides
ByLaw to purchase at an OCN Member price
Recordings of webinars
Useful EVC related resources
---
Join OCN today to get access to all of these additional EVC resources and a suite of Member benefits!
~ Just $66 per year for an individual strata owner > Details
~ Just $247 per year for a Scheme with up to 100 strata > Details
~ Just $495 per year for a Scheme with more than 100 strata > Details
Myth Busting
Much has been written about the issues with installing EV charges in apartment buildings and many opinions expressed and with these opinions comes a set of myths. To set the record straight we have busted those myths and, in doing so, made it easier to get on with getting more EVs on the road and play our part to reduce emissions and therefore global warming.
Myth 1 – You need to do expensive building energy supply upgrades to charge electric vehicles.
Fact:  Buildings are designed for peak energy capacity, which is typically a very hot summer afternoon with all the air conditioners on and everyone cooking dinner.  This is not the time to charge an EV.  Our study of over 100 apartment buildings has shown there is more than enough energy available outside of these peak demand times to charge any number of EV in the foreseeable future.  It is simply matter of using load or energy usage control, like a simple timer to tap into the off-peak capacity or use a demand management system to switch off the EV charger if the pre-set building demand is exceeded.
Myth 2:  You need fast charging in apartments for EVs.
Fact:  With EVs you can simply keep the 'tank' full with top-ups of electricity, just like your mobile phone.  The data says the majority owners slow charge EVs overnight using a power point or EV specific medium capacity charger in their garage.  Sure, there are some applications in strata buildings where owners corporations may choose to share resources on common property, and in these instances a higher capacity charger may be of benefit.
Myth 3: You can't bill owners for energy usage.
Fact:  The AER (Australian Energy Regulator) has exempt energy selling guidelines, which include owners corporations as 'deemed' exemptions, which means there is no requirement for owners corporations to register or have a licence to on-sell energy.  So you can pass costs on to residents.  This is done all the time, like excessive cleaning costs.
Myth 4:  You can't charge from a normal power point.
Fact:  EVs consume kilowatts of power, just like an ICE vehicle consumes litres of fuel.  To fill the tank or charge an EV you need to replace those kilowatts, again just like replacing fuel in the fuel tank.  A normal power point can deliver up to 2.4 kilowatts, so you can use it to charge an EV, it just takes time, which is why most people use power points over night.  However, there are real limits to how many EVs can plug in to a normal power circuit though, which is where energy assessments and load control are used to identify, add to and protect those circuits. 
OCN Electric Vehicle Charging By-law Proforma
Special By-Law prepared by an experienced strata lawyer. EV (Electric Vehicle) Charging for individual lot applications (per single Strata Plan).
OCN Member Downloads
Available to download in the Members Portal:
• EVC Resident Survey Template
• Building Energy Assessment
• Request to SC for EV Charging
• EVC Case Studies
Join OCN as an Individual Owner for just $66 per year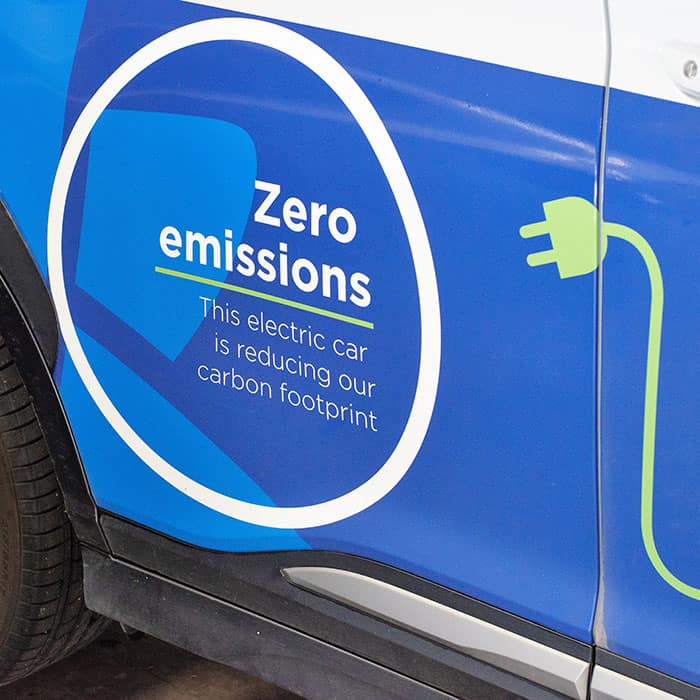 With a global shift away from petrol and diesel cars to electric vehicles (EVs) it's not a matter of if, but when, buildings will need to provide EV charging options.
To help prepare your building for the future, OCN is working with the Office of Energy and Climate Change to put together a 5-step process, which covers charging options, a costing tool as well as survey and letter templates to help support you to make your building ready to meet the increased demand by EV drivers.
At this free information session you will be taken through easy-to-understand resources and tools and given details on other initiatives the NSW Government is leading to prepare for the increase in EV drivers on NSW roads.
Speakers:
Josef Blackley-Stocker, Senior Project Officer, Net Zero Transport, Office of Energy and Climate Change
Ross De Rango from EV Council to discuss the EV landscape including uptake and managing charging
Fred Tuckwell from Owners Corporation Network (OCN) to share guidance on building sizes and charging options
Dale Cohen, a strata secretary to explain how his building determined their approach to installing EV charging
Who should attend?
Strata complex owners and tenants, strata/owners corporations, industry organisations, building managers, licensed electricians, planners and anyone else interested in the process to make EV ready buildings.
Pre-event reading: To get the most out of this event we urge you to read through the electric vehicle ready buildings online content.
OCN MEMBERS ONLY
Webinar: Gear up for Electric Vehicles!
Delivered in December 2020, in this webinar the expert panel discusses the myths and realities of EVs and EV Charging, and delivers a simple and straightforward phased-approach for OCs to consider.
Learn about the different factors that need to be considered to determine what will be right for your building, whether it's a small building or a strata community with hundreds of residents. The webinar will also include a case study of a new modular approach to EV Charging.
EV Ready Industry Partners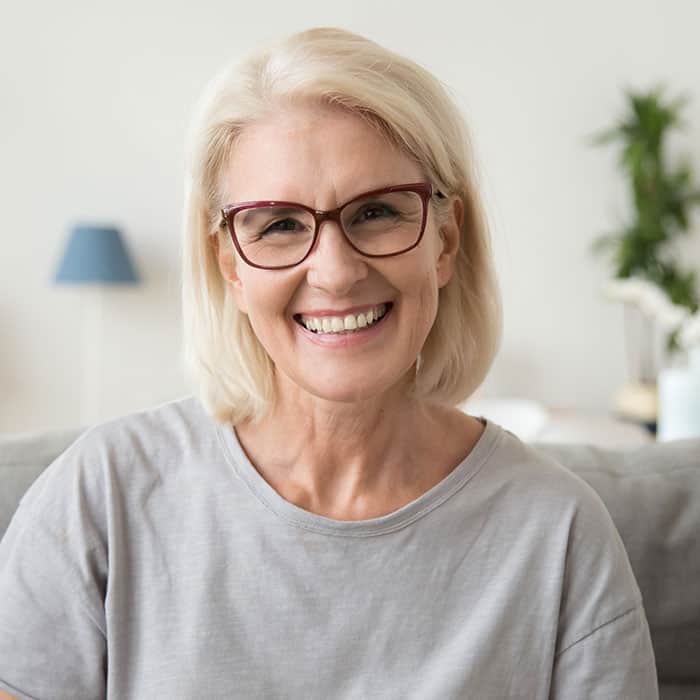 Why not join OCN for just $66 per year for an individual residential strata owner?
Or just $247.50 for a Small Scheme containing up to 100 lots.