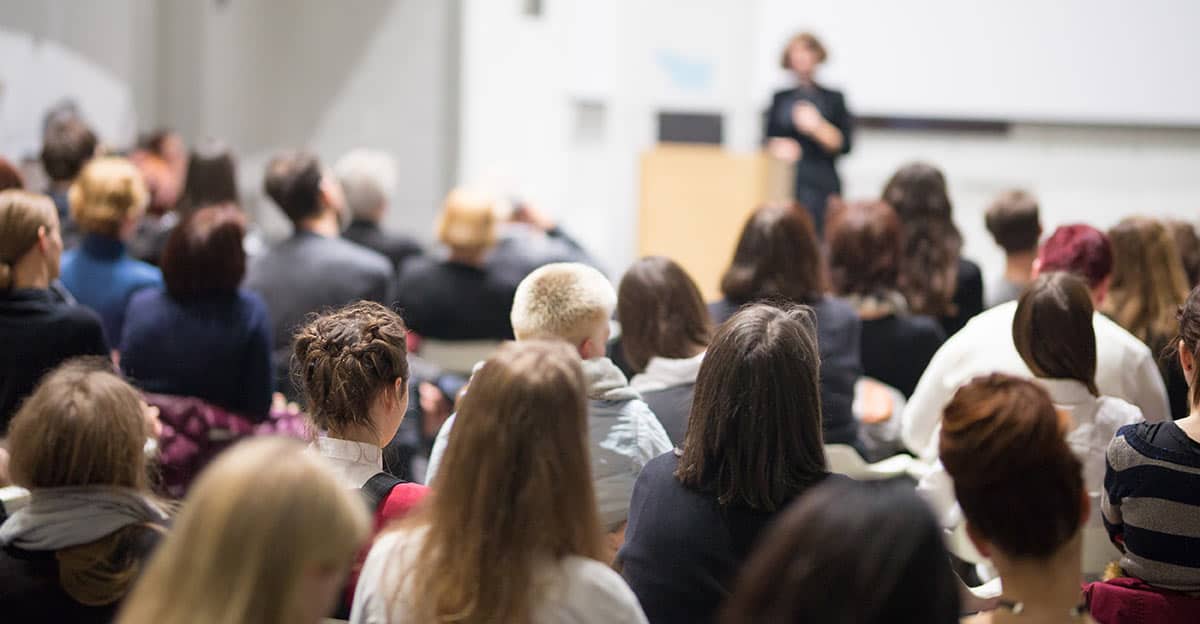 Gain insights and advice from experts, meet other owners and learn how to make your strata community thrive
One of the most important aspects of OCN membership is the opportunity to network with other members and learn from experts and peers about the big issues that concern strata owners.
OCN organises regular events throughout the year featuring guest speakers on key topics, as well as twice-yearly member meetings and an Annual General Meeting open to all members.
We also host webinars, seminars and conferences, and to ensure they are accessible to everyone regardless of time and distance, most of these are recorded and the content made available online for members only.
Tuesday 14th November 2023 2pm-3:45pm AEDT
Sydney Business School, Faculty of Business and Law, 1 Macquarie Place, SYDNEY
Our AGM and Member Update will take place in person on Tuesday 14th November from 2pm – 3:45pm live in the heart of the Sydney CBD and also on Zoom.
The formalities include the AGM, plus there will also be an update from the Board where you will hear about the year that was and our focus areas for 2024.
We will review our work in 2023 and discuss how we can maximise our voice on your behalf in the year ahead.
The afternoon will include a presentation from Melinda Dewsnap, Sustainability Programs Manager for the City of Sydney who will speak on sustainability and resilience in the strata sector – a growing focus for government and community. Hear more about what is on the government's agenda and how we can all jump on opportunities to future-proof our assets and innovate for a zero-carbon future.
Draft AGM Agenda
Minutes and Business arising from  the November 2022 AGM
Financial & Auditor reports*
Election of Directors
Year in review
2023 achievements
Focus for 2024
Open forum for questions
*A copy of signed accounts is available here
This is a great opportunity to meet the OCN Board members, network with other owners and our Partners.
Register your attendance here!
STRATA MATTERS CONFERENCE 2023: FUTURE READY
Friday 22 September 2023
Highlights from the event can be viewed here

A gallery of photos and some video segments can be viewed here
The full recording can be viewed on the Past Events Member Library page (for members) If you're not a member, join here
Over 230 people participated in our Future Ready conference in September 2023.
Delegates heard from the Hon Anoulack Chanthivong, NSW Minister for Better Regulation and Fair Trading followed by a session on "Doing Strata Better" with Tim James, Shadow Minister for Fair Trading, Work Health and Safety and Building and Alex Greenwich, Independent Member for Sydney.
We heard from Katie Harbon, NSW Department of Customer Service, about the impact of the Construct NSW reform agenda in transforming the industry
Moderators included Flat Chat duo Jimmy Thomson and Sue Williams, along with OCN Director Karen Stiles and Nicholas Burt from Facilities Management Australia and the panelists shared their insights on:
Making good decisions for your asset in challenging times
Adaptation and renewal of ageing assets
Strata Disaster! Emergency planning and de-risking