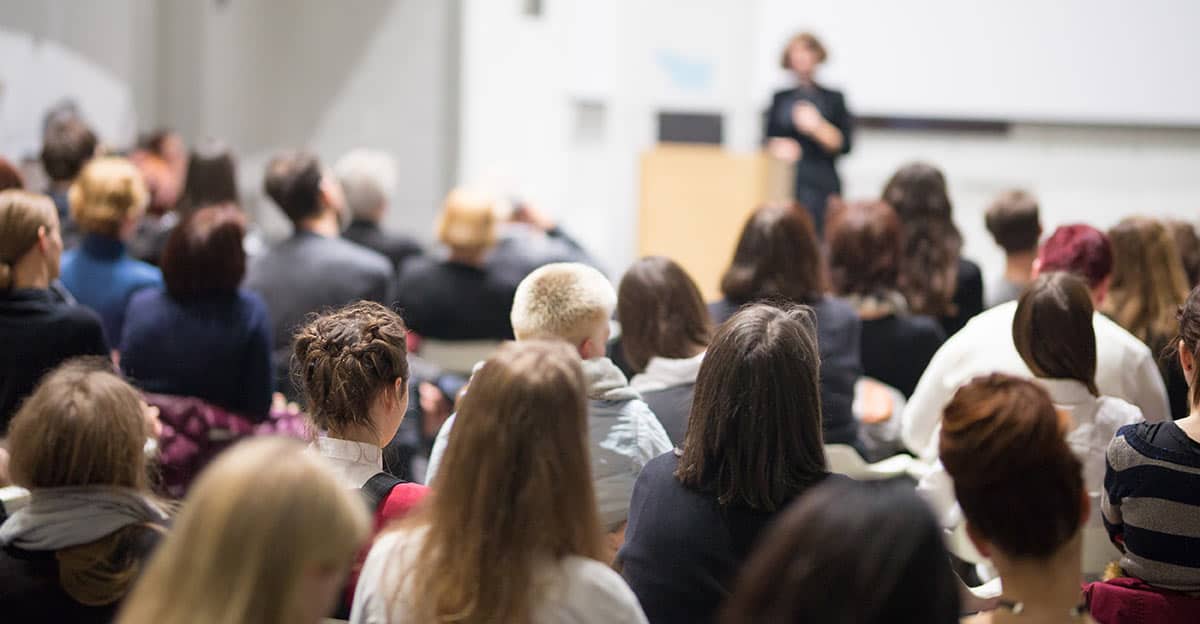 Gain insights and advice from experts, meet other owners and learn how to make your strata community thrive
One of the most important aspects of OCN membership is the opportunity to network with other members and learn from experts and peers about the big issues that concern strata owners.
OCN organises regular events throughout the year featuring guest speakers on key topics, as well as twice-yearly member meetings and an Annual General Meeting open to all members. We also host webinars, seminars and conferences, and to ensure they are accessible to everyone regardless of time and distance, most of these are recorded and the content made available online for members only.
Be Safe in Strata  – 30 June 2021 at 1-2pm
Free Online Webinar 
With community concerns around safety and security heightened of late, OCN is planning an event that will give strata owners, residents and building managers some useful insights into how they can better manage the risks of theft and other criminal behaviours. The event aims to bring together advice and insights from Law Enforcement, property security experts and strata community members. Participants will also have an opportunity to ask questions about concerns relating to their own community.
SPEAKERS

Raymond Vardanega, Bells Access Control Services
David Kearney, Crime Prevention Officer, NSW Police
Peter Lloyd, President, Master Locksmiths 
Gordon Streight, owner, property investor and chair of a well-known Pyrmont strata building
This webinar is brought to you by OCN with support from the City of Sydney. There will be lots of time for your questions.
Unmissable, face-to-face event covering building defects, cladding, and strata living updates, with ample time for Q&A.
Opening Address and Keynote: Hon Kevin Anderson MP, Minister for Better Regulation & Innovation
MC – Jimmy Thomson, Flat-Chat
Speakers and Panelists: David Chandler OAM, NSW Building Commissioner, Matt Whitton, NSW Fair Trading, Director, Consumer, Building & Property, Kathy Townsend, NSW Fair Trading Director, Issues Resolution & Advisory Services
This fee-paying event has limited capacity and tickets will be in high demand. OCN is very grateful to City of Sydney for the sponsorship that is making this event possible.
Use your Discover NSW voucher at the checkout: